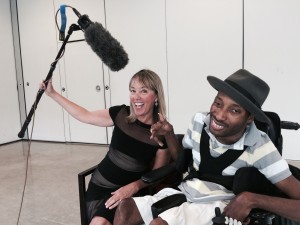 Liz Thibodeau, President, TMG
Ever since I was a child I was interested in the power of the media. I remember watching Walter Cronkite every night with my parents and feeling a sense that I had a window to the world. It was interesting, exciting, entertaining, and right there all the time. My first job in media came as a teenager when I worked at a local radio station in Woonsocket, RI (WWON but now it's called WOON). My mentor there, Dave Richards, gave me opportunity after opportunity to learn how to find news, report news, and make connections. I was hooked. I followed through getting my education at the prestigious S.I. Newhouse School of Communications at Syracuse University. That's when I veered away from focusing on only news production but also on the business end of media.
So here we are, 30 years later, and I'm still hooked on the power of a story and how to tell it. There are stories everywhere – in the news, in film, in business, and in education. Many years and many different producer jobs led me to Annapolis, MD where I focused 15 years of my professional life working as a producer and account manager for Take One Digital Media. Under the guidance of Dan Powell, I was able to stretch my wings and get creative while also learning about business development and client relations.
It is with all of this experience that I am now launching my own company, TMG, where my vision is to bring my client visions to life. I want to tell stories. I want to show a glimpse into something you might not ever see. I want to learn. TMG is the best of the best, a collaborative effort of all the creative geniuses I've had the privilege to work beside. TMG is my passion for telling your story, your message, your instruction, in the most effective way that fits both your budget and your vision. So what do you say? Is it time to focus on you?
Also – this is more about my background in case you want to know….
Proven ability to grow revenue and profits
Significant experience in medical, educational, and cause marketing verticals
Consistent ability to help clients achieve their goals and solve their problems through creativity and disciplined execution
Focused on what's important
Education
S. I. Newhouse School of Public Communications
B.S. Telecommunications Management
Cum Laude
View my full resume here. Let's get focused.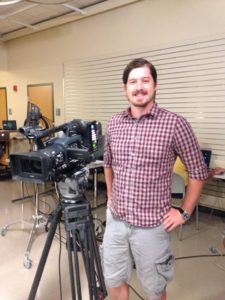 Jesse Ray, Associate Producer, TMG
Jesse Ray acts as an associate producer on all types and sizes of projects at TMG.
Education
Salisbury University 2012

Communications- Media Production, English- Film, Cinematography and Film/Video Production